Nature Trust Malta - News
Sat, Jul 22, 2017
Press Release:
Nature Trust – FEE Malta seriously concerned about further sprawl in ODZ and suggest immediate remedial strategy: what is taken must be replaced elsewhere
Nature Trust – FEE Malta is seriously alarmed at the way ODZ sprawl is officially being rubberstamped by the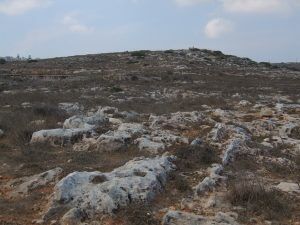 Planning Authority through various legal loopholes and calls on the Minister for the Environment together with the Parliamentary Secretary responsible for the Planning Authority to take active and immediate remedial legal compensatory steps in this regard.  Nature Trust (Malta) is also appealing to the Commissioner for Environment and Planning within the Ombudsman Office to air his concerns about this ongoing unsustainable onslaught.
Over the past few decades, land from ODZ has been systematically wiped off to be built for large projects as well as smaller urban sprawl in ODZ when abandoned farmhouses are being converted into plush residences often including a pool. This gangrenous invasion of development in ODZ must be stemmed immediately.
In the context of the limited land area of our islands and the fact that a third is already developed (far exceeding the EU average land cover of less than 10%) Nature Trust proposes that land elsewhere which has been committed but still found in ODZ or virgin land within schemes must be reinstated and designated as ODZ.
Examples of such areas include committed areas in Wied Ghomor (disused quarry and pig farm), the land next to the Ghar Gerduf archaeological remains in Kercem and the virgin land over which the new Chiswick School (PA 5424/17 – submission deadline 28th August) is being proposed in Pembroke. Wied Ghomor is a scheduled valley and the only green lung between two towns suffering intensive development and traffic congestion. The Pembroke site is public virgin land and is a buffer zone for the adjacent Natura 2000 site. This site alone covers close to 16,000 square metres. The garigue in this buffer zone should be protected at all costs as this would threaten the Nature 2000 status of the Pembroke garigue.
Just Thursday's vote in favour alone saw the combined loss of a total of nearly 8000 square meters to a fuel station and an old people's home in an ODZ. All this for a mere €100,000 euro planning gain. Such development is permanently denying our children and the generations to come the right to enjoy open land more so when such greenlighting is often a precedent for further ODZ take up, consequential road infrastructure and noise, air and light pollution.
Nature Trust appeals to the public to send their representation against another ODZ application for another old people's home less than 150 meters away from the approved old people's home in Naxxar (l/o Gharghur) which covers another 2000 square metres. (PA 5041/17 – deadline for submissions of objections 28th July).
Nature Trust reiterates that an exercise in calculating the land being taken up in ODZ per annum is prepared and this would be compensated through annual revision of land within schemes including those introduced in the 2006 rationalization scheme, by removing them from such schemes, together with the reinstatement to natural status of committed land in ODZ after proper expropriation where necessary.
Sat, Jul 8, 2017
In a statement, Nature Trust (Malta) praised the work done on Comino by the Environment and Resources Authority and Parks Department . The protection of sand dunes, cleaning up of the area and the removal of alien species were crucial in maintaining the island's diverse habitats and rich biodiversity.
One hopes that such momentum is maintained, and other sites in the Maltese Islands receive the same treatment and effort as Comino for present and future generations to enjoy. Nature Trust (Malta) also appeals to the public for help in keeping the Maltese countryside clean and free from alien species by not littering and not releasing unwanted pets or ornamental plants to the wild.
Thu, Jun 15, 2017
The Blue Flag Season in Malta starts today up to the 15 September 2017
The beaches that this year have the Blue Flag status are
Fond Ghadir Beach – Sliema
St George's Beach – Paceville, St Julians
The Med bar and the Reef Club – Westin Dragonara Resort, St Julian's
Qawra Point – Qawra, St Paul's Bay
Bugibba Perched Beach – Bugibba, St Paul's Bay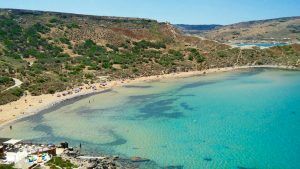 Ghajn Tuffieha Bay – Mgarr
Golden Sands Bay – Mellieha
Mellieha Bay (Ghadira), Mellieha
Islands Edge beach, Paradise Bay Hotel, Cirkewwa Mellieha
Ramla il Hamra bay – Xaghra, Gozo
Hondoq ir -Rummien Bay, Qala, Gozo
Marsalforn Bay – Marsalforn Gozo
Good luck to all beach managers for this season.
Reports can be made on info@naturetrustmalta.org
Wed, Mar 22, 2017
World Water Day 22 March
On this World Water Day, Nature Trust Malta calls upon the Government to show strong leadership on water
issues both at home and abroad.
"As EU president and chair-in- office of the Commonwealth Malta has the unique opportunity to advocate on
global water issues," Nature Trust's President Vincent Attard stated. "Many countries are already facing
severe droughts and /or unprecedented flooding and will face the progressive worsening of these problems
due to the growing impact of climate change. Malta itself is classified as one of the most 'water poor' nations
on the planet while the Mediterranean will be amongst the regions hardest hit by climate change."
"Malta urgently needs a formal national water plan emerging from an inclusive national dialogue bringing
together all stakeholders. Parliament should then enact a long-term national water strategy, aligned with both
the UN's Sustainable Development Goals to 2030 and existing Mediterranean initiatives. Also needed is a
clear delineation and reorganisation of responsibilities of the current water governance structure."
"Malta island's mean sealevel aquifer is its main source of freshwater – but increasingly threatened by the
rising sea level caused to climate change which increases the water's salt content. Already about 60% of our
water comes from seawater desalination – which is energy intensive, producing large quantities of waste and
is vulnerable to any major oil spill offshore, or suspension of supplies due to some political crisis in the
region. Continued reliance on this source is inevitable but the nation must make every effort to maximise our
own resources, through water saving, maximum possible capture of rainwater, stormwater and reuse of
treated waste water from the current sewage plants".
"We commend the WSC's water saving tips posted on its website – but these should be enclosed in every
water bill sent to consumers. The identification, registration and metering of currently illegal boreholes must
be completed, and a strategy worked out to bill their owners for withdrawals. Government purchases from
private (bowser) suppliers must also be critically reviewed . \So must the growing numbers of swimming
pools and car washing facilities and of what water they use – fresh or recycled? ".
"Agriculture remains the leading water user. Under the Strategy we propose farmers must be strongly
motivated to conserve and capture water on-site, enabled to use polished wastewater and review their current
cropping patterns so as to progressively adopt less water-intensive and more drought resistant strains".
"Water capture and storage systems must be mandatory in all new buildings and fiscal incentives offered to
all building owners to instal such systems, or revive systems originally built into the structure which are now
disused."
Nature Trust Malta has been actively contributing to improving Malta's water situation as local manager of
the international Alter Aqua project on non-conventional resources.  NTM has trained 926 educators while
some 10358 students have attended interactive workshops conducted by Ekoskola (80% of schools) teachers
and at the Xrobb l'Ghagin Nature Park and Sustainable Development Centre where applications can be made
for training. Nature Trust also partners with HBSC in its'Catch the Drop' project.