President
Past NTM Presidents / Directors
1962 – 1974     Gwido Lanfranco (Natural History Society of Malta)
1974 – 1982     Edwin Lanfranco (Society for the Study and Conservation of Nature)
1982 – 1984     Mario Schembri (Society for the Study and Conservation of Nature)
1984 – 1986     Patrick J Schembri (Society for the Study and Conservation of Nature)
1986 – 1990     Joe Cilia (Society for the Study and Conservation of Nature)
1990 – 1999     Vincent R Attard (Society for the Study and Conservation of Nature)
1999 –               Vincent R Attard (Nature Trust (Malta))
The Executive Director.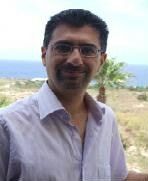 Vincent Attard became a member of the then called the Natural History Society of Malta NHSM in 1972 while studying Biology.
In 1974 he became active in the Youth Section of the SSCN and was the PRO of this section.  In the same year the NGO changed its name to Society for the Study and Conservation of Nature (SSCN) in 1972
In 1979 he was copted to the SSCN Council.  In the same year he was officially elected to Council and appointed Hon General Secretary – a post which he held through election till 1990.
In 1990 he was appointed President of SSCN.
After the merger between SSCN and Arbor, Verde and later Marine Life Care Group where the name was changed to the present name – Nature Trust (Malta) he was appointed Hon President.
Following the move for NTM to become a fully professional NGO, in September 2006 he left his career in Banking and took up the post of Executive President.
Vincent Attard is today also the Director responsible of Finances for the Mediterranean NGO Network – Mediterranean Information Office for Environment, Culture and Sustainable Development – MIO.
He has great admiration for the founder or the organisation – Mr Guido Lanfranco.
During 2017 Nature Trust (Malta) became Nature Trust – FEE Malta
Presidents of Merged NGos

Orland Bonavia was the President of Arbor
Sarah Muscat was the President of Marine Life Care Group
Aldo Busuttil was the President of Verde