EVS and Internships
GET INVOLVED WITH NTM – International Opportunities – EVS – Internships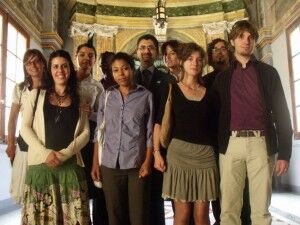 The European Voluntary Service (EVS) provides young Europeans with the unique chance to express their personal commitment through unpaid and full-time voluntary activities in a foreign country within or outside the EU. In this way, it seeks to develop solidarity, mutual understanding and tolerance among young people, thus contributing to reinforcing social cohesion in the European Union and to promoting young people's active citizenship.  Nature Trust (Malta) had been a hosting organization for EVS when the system was still centralised. In 2006, NTM again showed interest in hosting EVS, and since then NTM has had several EVS for 6-12 months each.
The intercultural experience of young volunteers from Malta meeting and volunteering with young volunteers from other member states has grown and solidified during the past 4 years. It is a pleasure to see young people keeping in contact despite being miles away after an EVS project has finished. The fruitful exchange of culture is so great that some of our young activists are interested in doing the EVS experience themselves.
NTM believes that EVS projects benefit the personal development of the young people as well as the local community where the project takes place and the NGOs participating. Hence NTM is applying to be a Sending Organization apart from it being already a hosting organization to allow young people to experience volunteering through the EVS Programme.
NTM is also glad to hold international students from different internship programmes.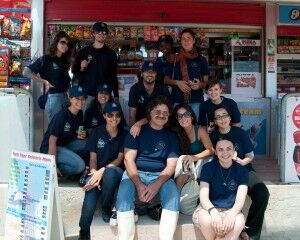 Would you like to volunteer/intern with us?
Contact us:  [email protected]
Further info:  http://ec.europa.eu/youth/youth-in-action-programme/doc82_en.htm
Comments from Past and Present EVS
Karin – Finland 2010
I wanted to live abroad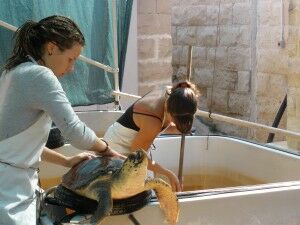 and get to know a new culture and Nature Truste Malta made it possible. During my first month in Malta I noticed that my expectations were fulfilled, the people in charge were caring and professional and the work "was what it had promised to be(/up to its word?)".  Our accommodation was also a very nice looking flat. Everything was well organized – NTM was familiar with the whole EVS concept.
Angela De Berti – Italy 2010
"Volunteering with NTM is one of the greatest experience of my life. NTM gives you the possibility to understand all the aspect of working in a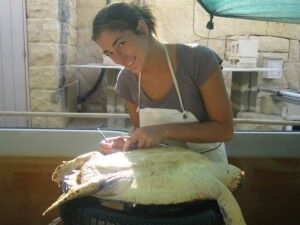 national NGO, learning about all the environmental aspects from the land to the sea to the animals.
Looking back my EVS year I wish I could have the possibility to experience it again to continue to give my support to such a great environmental organisation made from people that really put their soul to make the world a better place!"
Laëtitia France :Jan 2011-Jan 2012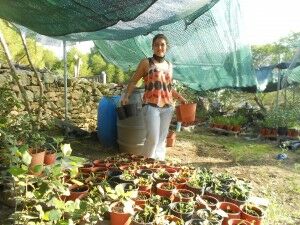 After finishing done my degree in landscape, I had immediately wanted to travel abroad to improve my English through a job or as a volunteer. Then I have heard of EVS and 6 months after I left for Malta for a year in the Association Nature Trust! I was incredibly surprised from the beginning by the warm welcome of the Maltese and especially those with whom we worked every day in turtles center and also in the reserves. After an experience like this , I felt like an insane urge to continue traveling to improve my knowledges in environment and fight for the nature conservation and protection and discovered news experience with new culture and especially to meet amazing people as volunteers in Nature Trust Malta.
Violetta – Lithuania 2011/12
I like volunteering in Nature Trust". Its amaizing experience to be near sea turtles, to plant palms, to do other usefull jobs, travel and enyoj Malta! Its one of the best year in my life! :D
Jason – Ireland 2012/13
"My n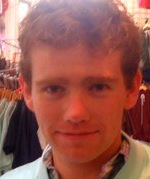 ame is Jason and I am a Zoologist from Ireland. I have been volunteering with Nature Trust Malta for one month now and I am having a great time here reacquainting myself with the natural world. The opportunity to help injured turtles as well as protect native plant species from invasive pests is both an enjoyable and worthwhile endeavour."
Alice – Ireland 2012/13

Working with Nature trust (Malta) helping to rehabilitate injured marine turtles as part of the European Voluntary Service is excellent. As well as being part of such a worthwhile project I am also acquiring new skills and making friends from other parts of europe that have the same interests and values as I do"
Nadia 2011 to 2012
My name is Nadia Jaschewski, I´m from Germany and 22 years old. I´m staying in Malta for eleven mounths and my focus is environmental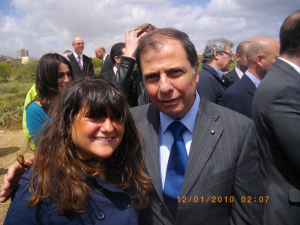 education. First I did a placement for 7 weeks in 2010 and I really loved the job, so I decided to come back as an EVS. In my working time I play environmental games with children, give some tours around the Nature Park Xrobb L-Ghagin and I create games or quizes myself. –
Picture Nadia meets up with HE the President of the Republic of Malta Dr Abela
Internships
Jorge Gracia 2010


"NTM gave me the opportunity to learn and improve my environmental skills on biodiversity, marine life and nature conservation, and the motivation to keep working on the NGO sector. I took part in environmental education activities, fundraising, environmental awareness, tree-planting and many more, enjoying every minute I spent on the islands.And the friends I left there are priceless!
Truly I can say I had the time of my life in Malta"